Welcome to the Youth & Children's Choirs
At St. Luke's, we treasure the opportunity to train and nurture young people's musical expression of faith. Music is a powerful tool of influence in young people's lives, which compels us to use music to facilitate growth in worship, scripture, service, outreach, and lifestyle. Click HERE to read more.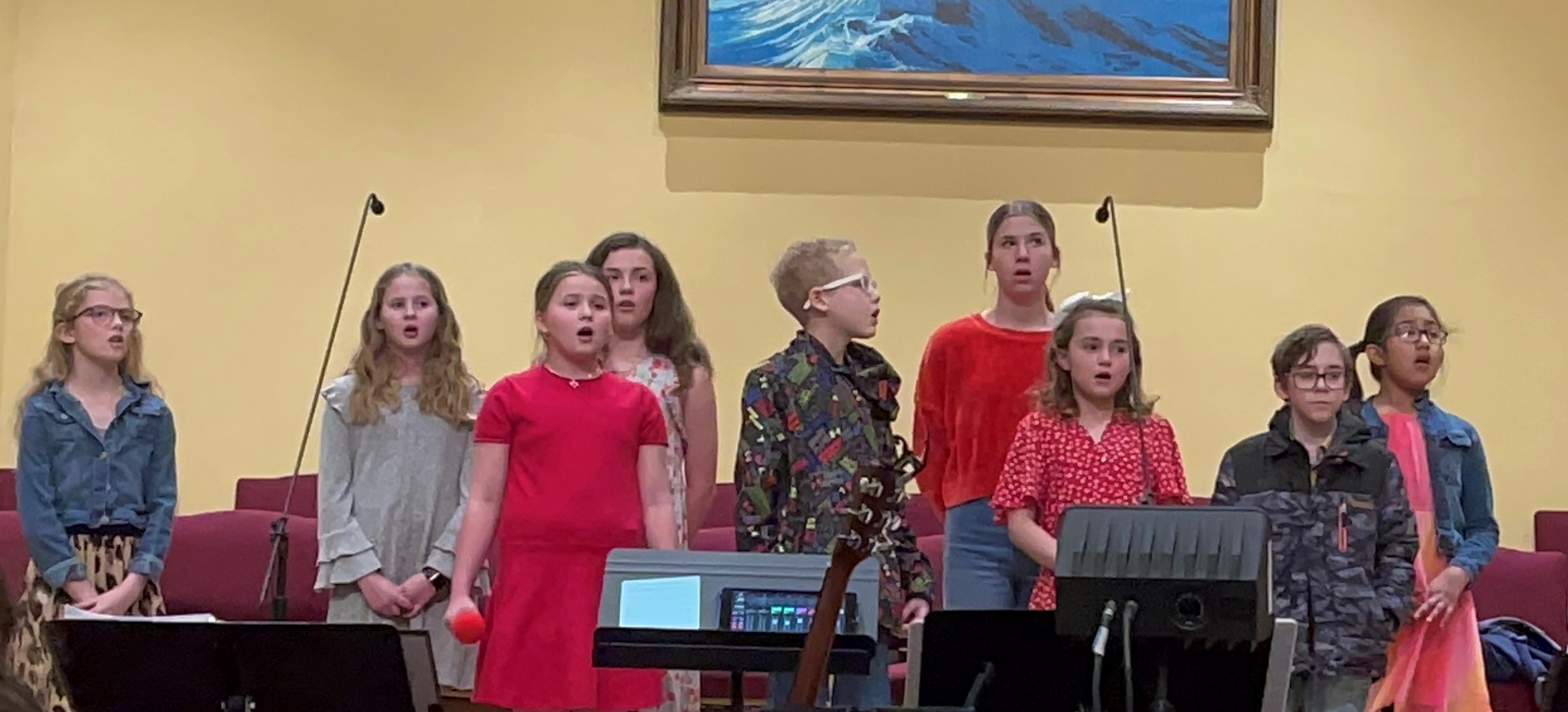 Choirs and Rehearsal Times on Sunday Evenings
| | | | |
| --- | --- | --- | --- |
| Cherub Choir | 3 Year-Kinder | 5:00-5:30pm | Room 1 |
| Junior Choir | 1 st – 3rd grades | 5:30-6:00pm | Room 12 |
| Choristers | 4th – 8th grades | 4:30-5:00pm | Room 12 |
Sunday Choir & Rehearsal Times
Cherub Choir: 3 yr – Kinder
5:00-5:30 pm – Room 1
Junior Choir: 1st – 3rd Grade
5:30-6:00 pm – Room 12
Choristers: 4th – 8th Grades
4:30-5:00 pm – Room 12
Send-A-Song
Send a song to loved ones from your children. Click HERE to read more
Summer Music Camp- July 11-15 & 17
Summer Music Camp is an annual music day-camp at St. Luke's for kids and youth entering 2nd through 8th grade.  Click Here to register.
 Along the way, children learn from guest musicians during snack time and learn about faith from St. Luke's pastors during devotional time. The goal of music camp is to learn about faith, develop musical skills and interest, and to perform a musical for family and friends. Accompanied by an orchestra and decorated by compelling sets, the final product is a sight to behold! Every year, we are amazed at what the kids can accomplish in a week.