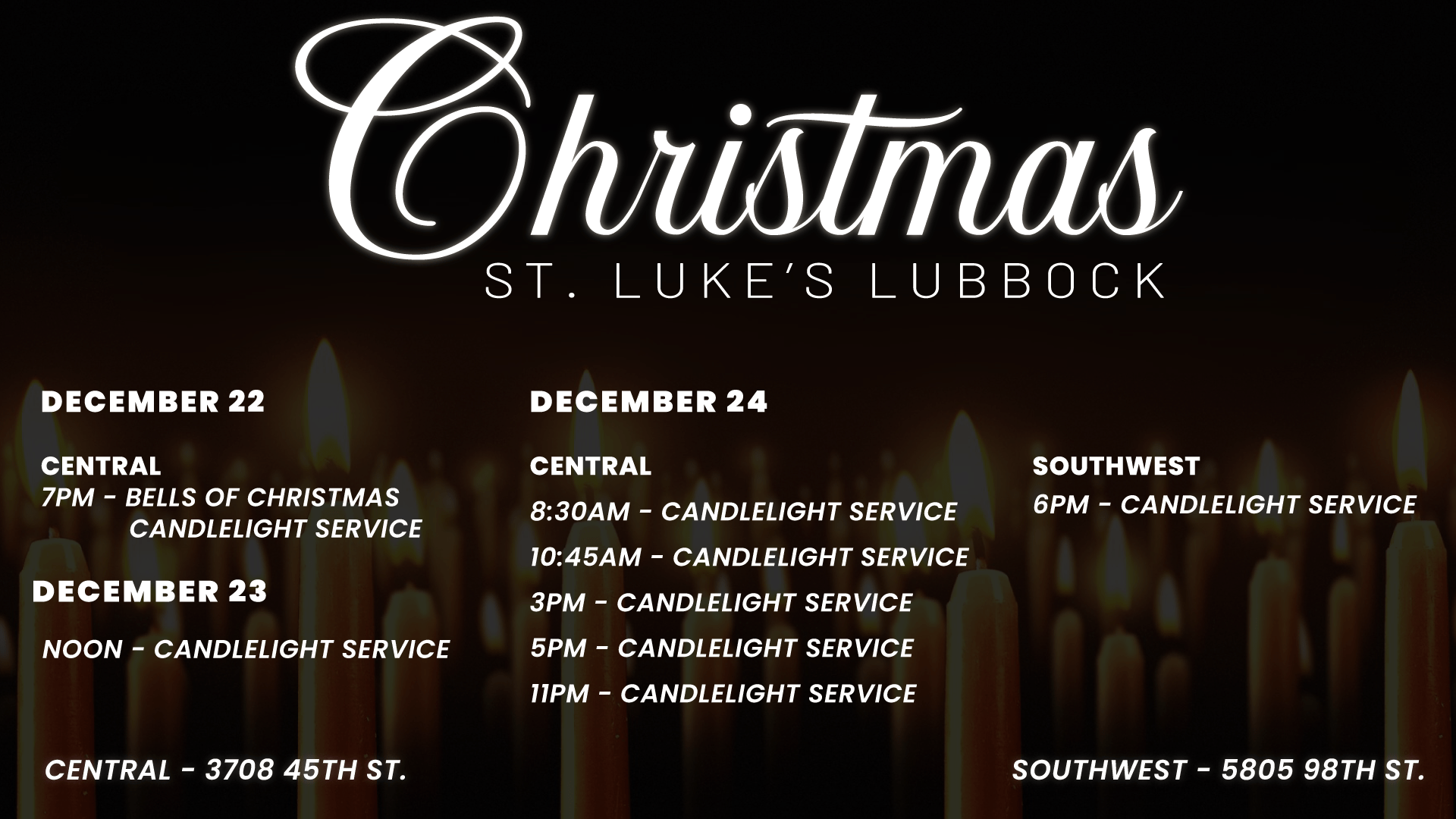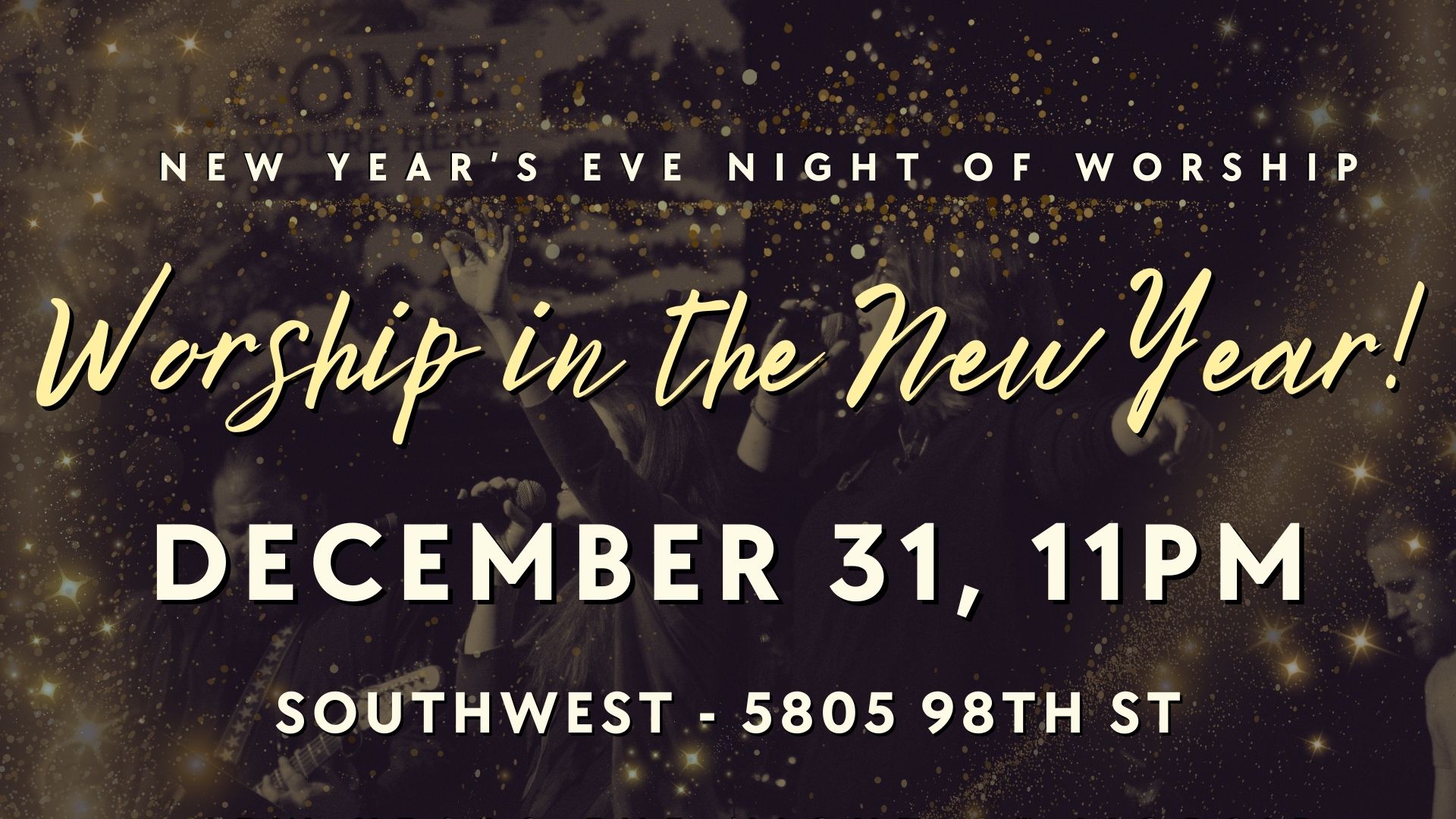 Located in central Lubbock, our Central Campus offers a variety of worship styles.  Check out our traditional & experiential worship and Sunday School.
Our Southwest campus is located on Frankford & 98th.  Southwest offers a contemporary worship service as well as Sunday School classes.
Upcoming Sign Ups & Events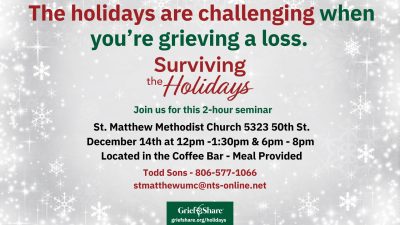 St. Matthew Methodist Church 5323 50th St. December 14th at 12pm -1:30pm & 6pm - 8pm Located in the Coffee Bar - Meal Provided Todd Sons 806-577-1066 stmatthewumc@nts-online.net Click HERE for 12pm class Click HERE for 6pm class
read more
An interactive family experience December 17, 5pm - 7pm 5805 98th St.
read more
You are family
We are all about the unconditional love of God that meets and accepts us where we are and takes us where we need to be.